︎︎︎

---
OFICINA.LA


OFICINA.LA is a Los Angeles-based Architecture office, specializing in residential, cultural, exhibition, and furniture design.

Inspired by the fundamental design process in architecture design—subtracting and adding forms—the new identity introduces a bold and adaptive system that responds to the given platform.


Visual Identity Design
---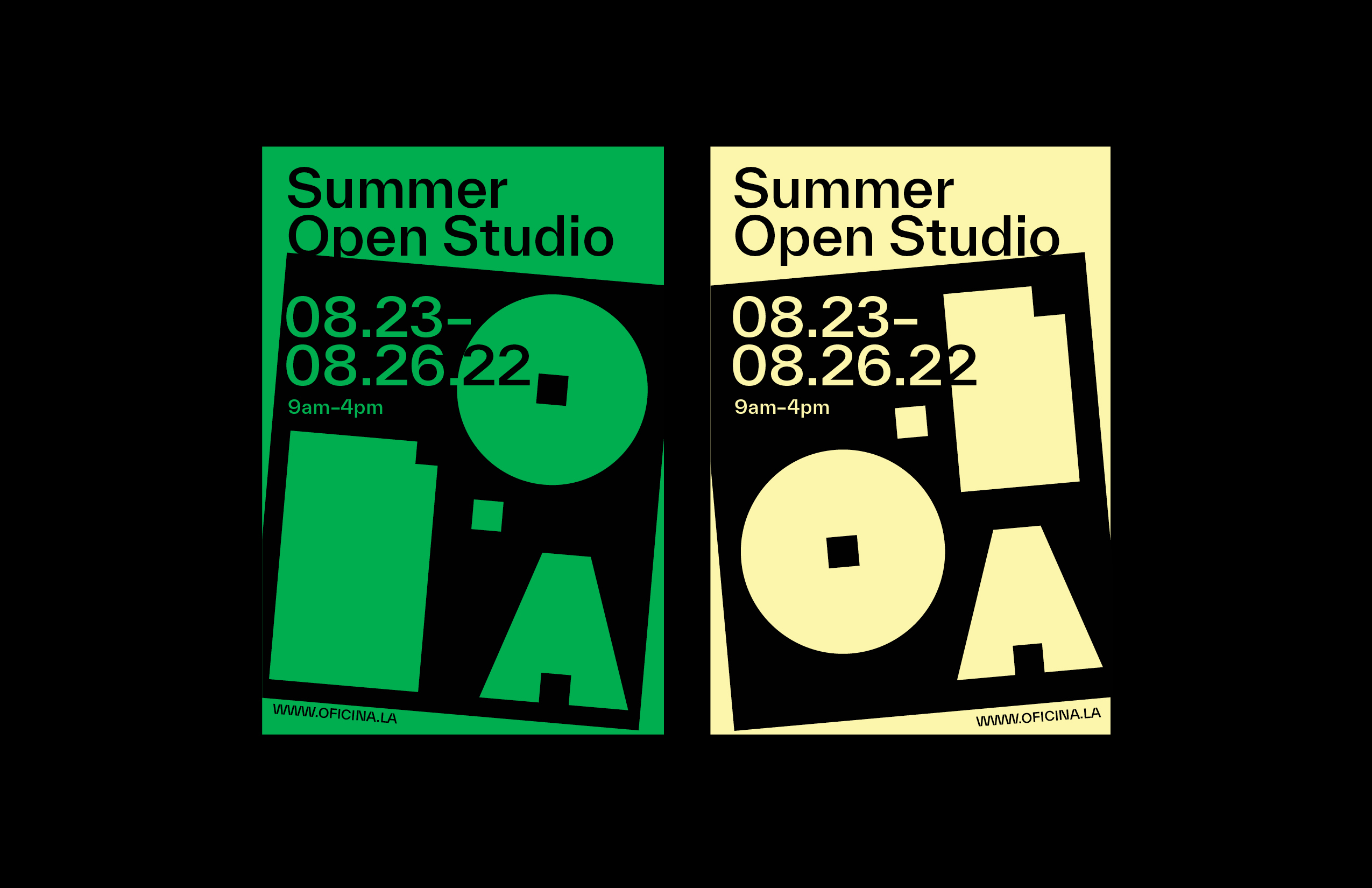 ︎︎︎

---
Academy Museum of Motion Pictures: Stories of Cinema 1, 2, 3


Exhibition graphic systems for the permanent galleries at the Academy Museum of Motion Pictures.

The exhibition graphics use a foundation of four key pillars: 1. Static, repeated texts creating a sense of motion; 2. A cinematic "countdown leader"; 3. An emphasis on the "Academy Ratio," a standardized 4:3 ratio and projection format; 4. and letterboxed images and quotes presenting multiple voices. Referencing color test cards and technicolor palettes, dramatic, saturated colors punctuate the dark, cinema-like gallery spaces, creating memory moments and a reminder of the deep emotional connections that we all have to the cinema.

With IN-FO.CO and wHY Architects
Role: Senior Graphic Designer, Project Manager

Client: Academy Museum of Motion Pictures
Photos by Iwaan Ban, Joshua White / © Academy Museum Foundation, Text by IN-FO.CO


2021 AIGA Awards, Winner, Environmental and Experiential Design


Exhibition Graphics and Identity / 30,000 sq. ft
---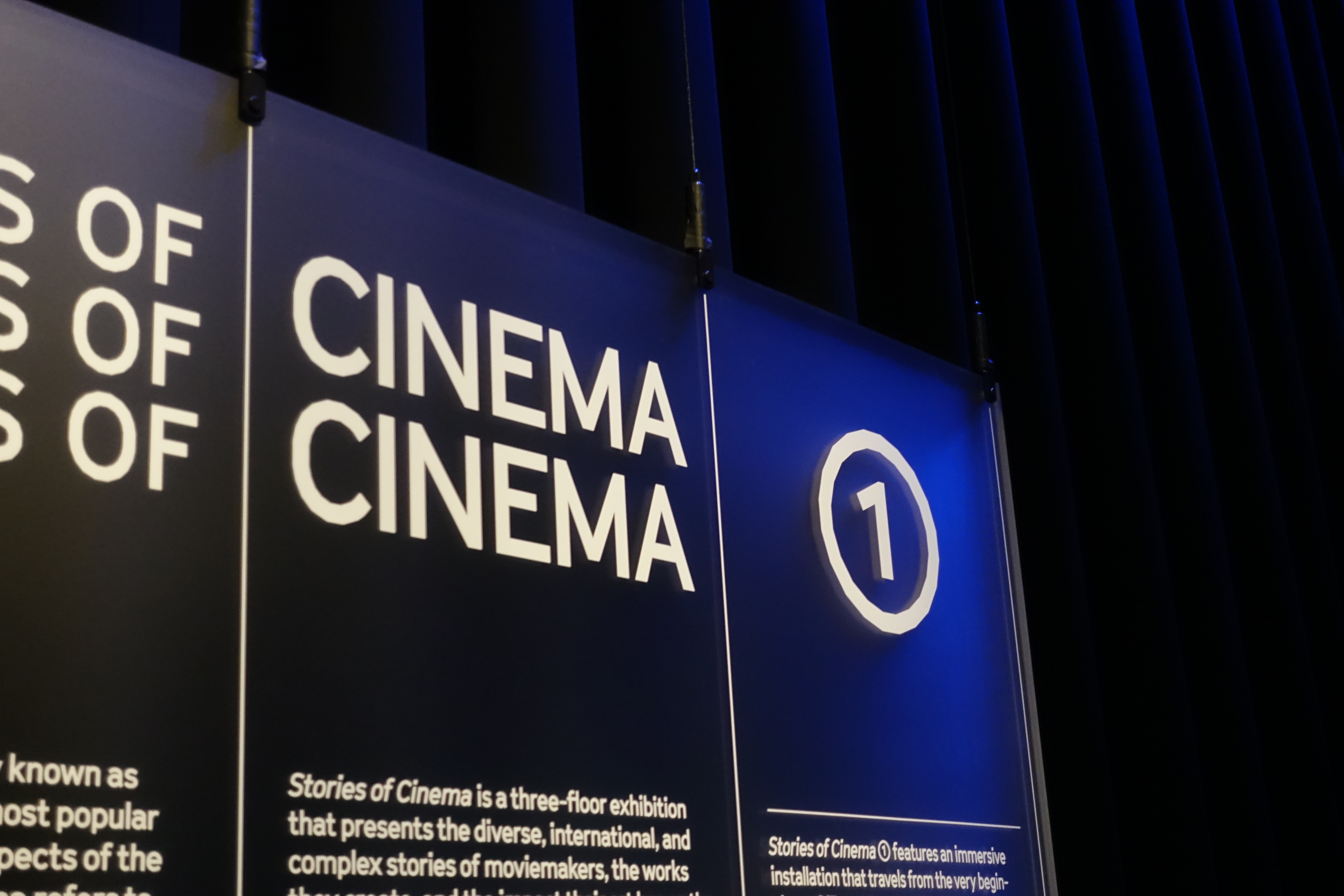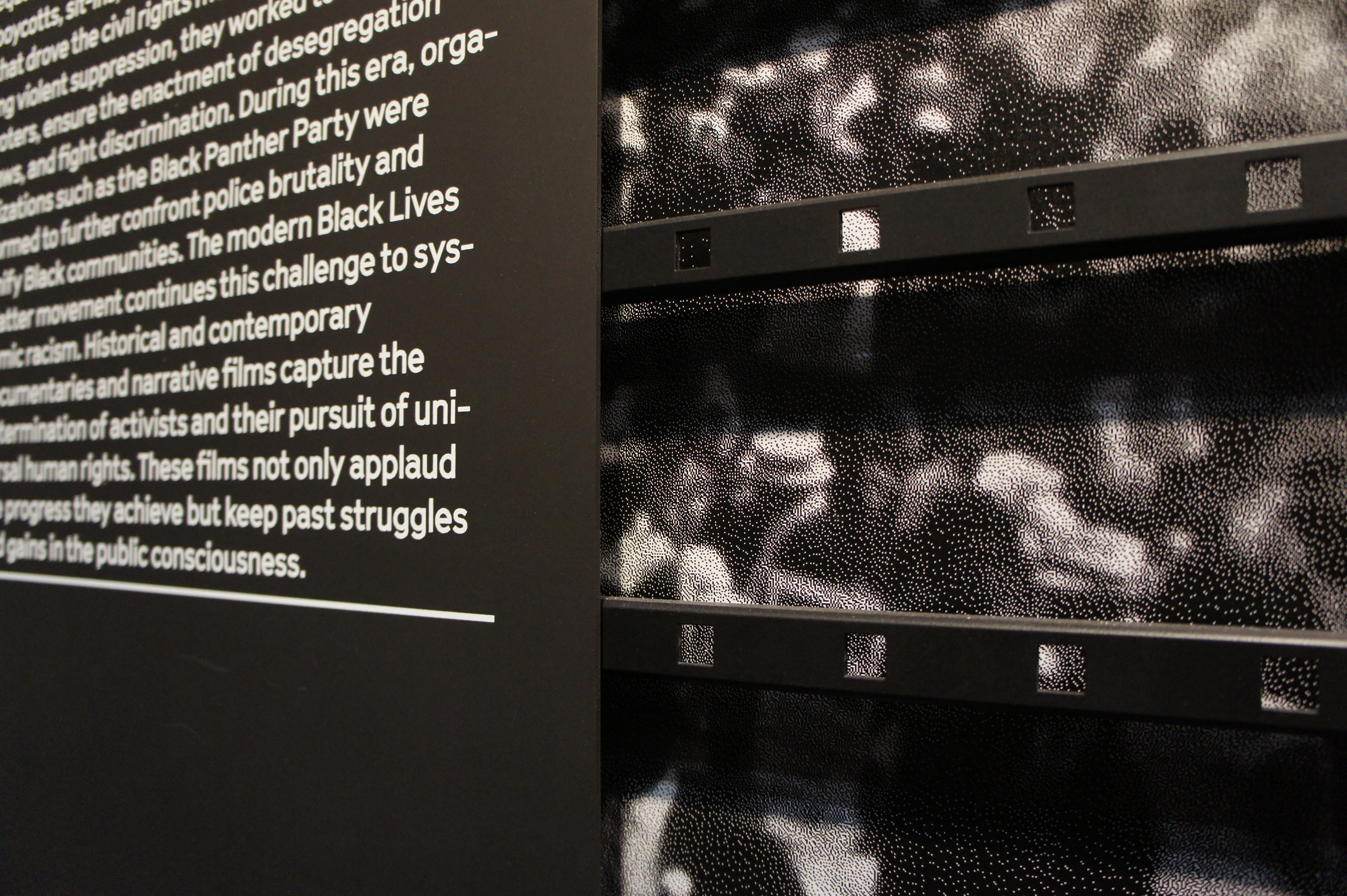 ︎︎︎
---
Studio Black
The first Korean co-working environment of its kind,
Studio Black
is an amenity-driven workshop space that supports entrepreneurs as they learn, test, and innovate in a modern creative playground.
The inspiration behind Hyundai Card's new brand was derived from the qualities and characteristics surrounding entrepreneurial startups—process-driven, flexible, and systematic. The methods of displaying the "process" were met with graphic nods to copy machine toner texture, shredded documents, stenciled graphics, serif font, and everything iconic surrounding the visual metaphor of "the raw document." This informed
Studio Black
's brand identity system, including logo, iconography, typography, color, and texture. Graphic elements are threaded throughout the space's witty signage, exposed walls, and thematic finishes. The overarching brand ethos transpires across the work and social areas.
With Gensler
Role: Lead Graphic Designer

Client: Hyundai Card
Photos by Nacasa & Partners

2018 SEGD Awards, Finalist
2018 IIDA Awards, Winner, Best of Asia Pacific, Corporate Space Large Category



Brand Identity, Signage and Environmental Graphics / 35,219 sq. ft
---
︎︎︎

---
Kling Klang: Kraftwerk


Kling Klang: Kraftwerk is a 224-page book about Kraftwerk, the pioneer of German electronic music from the 60s. The book looks into their inspiration, theory, and historical background that allowed them to transcend time in their music—link the past and present, and predict the future.

Bold typography and pixelated pattern express the structural repetition found in Kraftwerk's music. It also reflects their relationship with the machines as Kraftwerk considered themselves as the musical machines.

Self-initiated project


Book Design / 10.75″ x 8.875″ / 224 Pages
---
︎︎︎

---
Kling Klang


Kling Klang is an interactive installation that allows the audience to harmonically perform both the human and machine sounds. As the user interacts with the screen, the user becomes the human and the machine's pixelated silhouette.

Inspired by the way that Kraftwerk found their sounds from the noise of everyday life–some noise of machines, choir sounds, notes, and machine voice–are composed on the noise pattern.

Self-initiated project


Installation / Projection mapping on wall
---